Duck Liver Recipes
I love foie gras. I don't get to have it as much since moving to the States, but I received some from my very kind friend Steve over at The Milk Pail Market. And if you like this French delicacy, you will love what I accompanied it with. I sautéed diced Granny Smith apples in the rendered fat from the foie gras. It's a very simple dish but for sure will wow your Valentine if s/he likes refined French cuisine. My foie gras poêlé aux pommes Granny Smith is a delight.
The best part is that there are not a lot of ingredients involved in this dish. I simply used foie gras, Granny Smith apples, freshly pressed apple juice, apple cider vinegar and a little chicken stock. For a contrast of crunch you could add coarsely chopped hazelnuts with a drizzle of hazelnut oil as garnish. Toasted gingerbread would also make a great addition.
Full Recipe...
I've mentioned it in the past; even though it might raise some eyebrows, foie gras, or duck/goose liver, is my guilty pleasure. Maman would always serve this French delicacy during our holiday dinner. If you've never tasted foie gras before, it's like eating a piece of intensely flavored, semi-softened butter.
I got a lovely whole duck foie gras from The Milk Pail Market in Mountain View, CA. Instead of serving it as a main course (I'll publish a main course recipe soon), I added the foie gras to a savory custard and made crèmes brûlées. Obviously, this is not your ordinary vanilla flavored dessert crème brûlée. I made savory crème brulees in the past with ingredients like garlic, so this isn't exactly new territory for me. The result was amazing; foie gras and sweet flavors pair perfectly together. I added specks of foie gras to the custard as well as a large piece in the center of each ramekin. I also topped them with a larger chunk on top of the sugar crust as a reminder of the flavoring inside. I served the fancy starter with toasted bread so the foie gras could be spread onto the toasts.
This weekend giveaway is for Bay Area readers or people who are able to redeem their prize on site. The Milk Pail Market, which happens to be my favorite local market, is generously donating five $25 gift certificates. You could put this to good use and create a marvelous Christmas dinner for your loved ones. At any rate, I love this market; you can find a wide variety of cheeses, (check out the fromage blanc), French products such as Mamie Nova yogurts and tons of other European products as well. And don't forget to try their famous croissants! Be sure to stop by and discover these fabulous ingredients. The address is 2585 California Street, Mountain View, CA 94040. To participate to our giveaway, visit our 25 Days of Giveaways page and enter today. Good luck!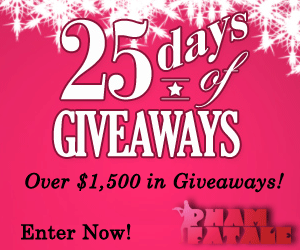 Make sure you're a fan of PhamFatale Facebook fan page and the Milk Pail, or follow @Phamfatalecom and tweet about this giveaway. To make it easy, you can just copy and paste this tweet if you'd like: "Five $25 Gift Certificate #Giveaway from @Phamfatalecom and the Milk Pail: http://bit.ly/sp4V7y".
Full Recipe...